Home > Market Solutions > Golf Courses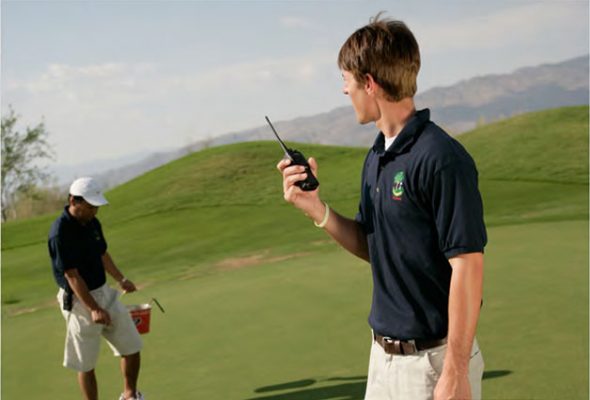 Golf courses present a unique communication challenge: large, open outdoor areas with hills and trees are framed in by large structures. In our experience, we have found that our line of UHF digital/analog hybrid radios have performed remarkably well in these situations.
Small to medium sized golf courses will definitely want to consider our NX-P500 2 watt, digital/analog radio. This compact radio provides powerful coverage and it also completely waterproof. Large golf courses will want to use the NX-340U16P – a 5 watt, UHF digital/analog powerhouse designed to provide the maximum coverage of any radio we offer.
Call us today to learn more about how we provide the very best in communications for your course .
Click here to request more information
NX-P1200NVK
NX-P1300NUK
*ProTalk Digital*
5 Watts of Power
151-159/451-470 mHz
Battery Life up to 12 hrs