Home > Market Solutions > Food Processing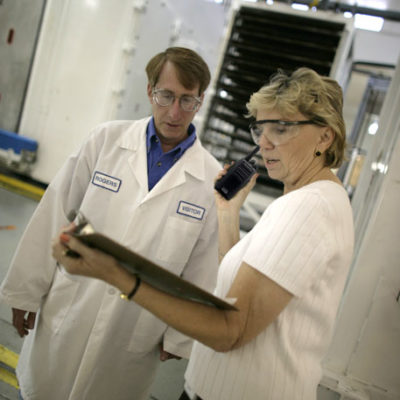 A tough and dependable Kenwood ProTalk two-way radio is the one tool you'll use to save time and money every day.
For customers in the food processing industry, we recommend UHF band radios, as they work best around obstructions in an indoor environment. Depending on the size of the facility, we offer UHF radios in 1.5 watt, 2 watt digital/analog and 5 watt digital/analog.
All of our radios are MIL-SPEC rated to withstand rigorous daily use and with 15-20 hours of battery life on a single charge, they can even stand up to shift work. Improving facility communications is a critically important way to maximize employee productivity and to promote safety.
Ready to use, right out of the box, light enough to clip on a belt, powerful enough to talk across your property, it's the perfect tool .
Click here to request more information
NX-P1200NVK
NX-P1300NUK
*ProTalk Digital*
5 Watts of Power
151-159/451-470 mHz
Battery Life up to 12 hrs